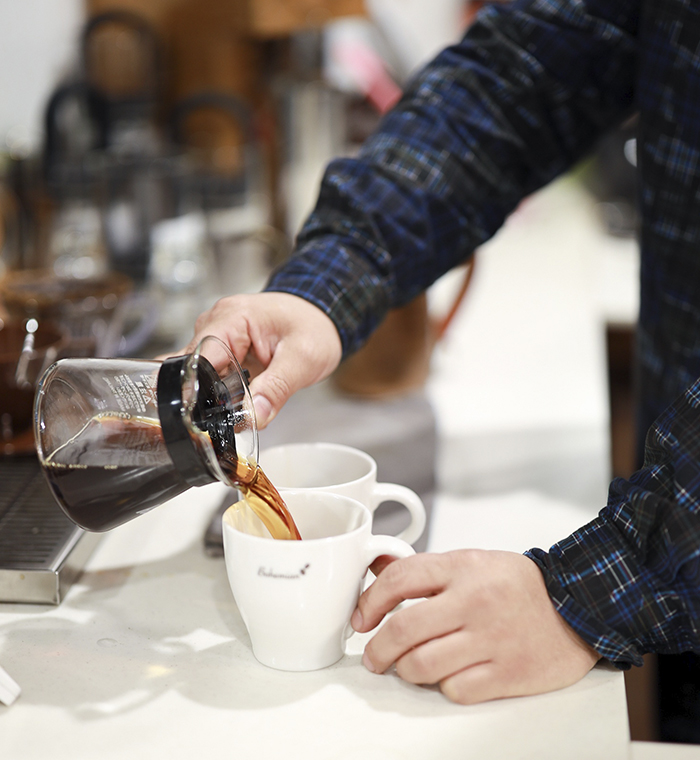 아크스테이션은 커피와 베이커리를 다루는 카페 브랜드 입니다.
커피는 대한민국 커피명장 박이추커피와 함께하고
제과 제빵은 아크스테이션에서 직접 만듭니다.
상수동에 위치한 아크 1호점, 2호점은 수제케이크와 수제쿠키 등을 주력으로 만들고
여의도 KBS신관에 위치한 보헤미안KBS점과 함께하는 아크는 크로와상등의 제빵을
주력으로 운영합니다.
YOGA IS THE PRACTICE
OF QUIETING THE MIND.

Good posture helps the body be flexible and improve the quality of life. Busy modern people begin by recognizing themselves properly. It's not about building a flexible body, but about getting your mind and mind together. The first start of yoga begins with meditation. I put aside my complex and difficult thoughts for a while, slowly relaxing my body. It relaxes the muscles of the whole body. At first, you start basic motion by slowly loosening the rigid body.